Orchid VPN is a "crypto-based VPN service and an advanced network security tool" with which you can access a network of VPN providers via an app.
You can create as many "hops" as you need, each representing a VPN connection. However, in order to gain access to the service, you will need to purchase the OXT token from Orchid.
price
This VPN provider doesn't follow the same pricing models as its competitors – there are no pricing plans or subscription options. Instead, you pay for as much bandwidth as you need, but with cryptocurrency.
Orchid VPN has its own token, OXT, which you can purchase on cryptocurrency exchanges like Coinmama, Kraken, etc. With this token, you then purchase the VPN bandwidth you want as well as a certain amount of ETH as a transaction fee (since the whole platform uses the Ethereum blockchain), so make sure you have some of both.
There is no free trial or refund policy so you cannot get your money back if the service is not what you wanted. And with fluctuations in the cryptocurrency market and ETH and OXT prices, the service can get expensive.
The provider recommends an efficiency of at least 50%, for which you have to pay cryptocurrencies of at least 50 USD. This may seem expensive, but you can share your account with an unlimited number of devices and people.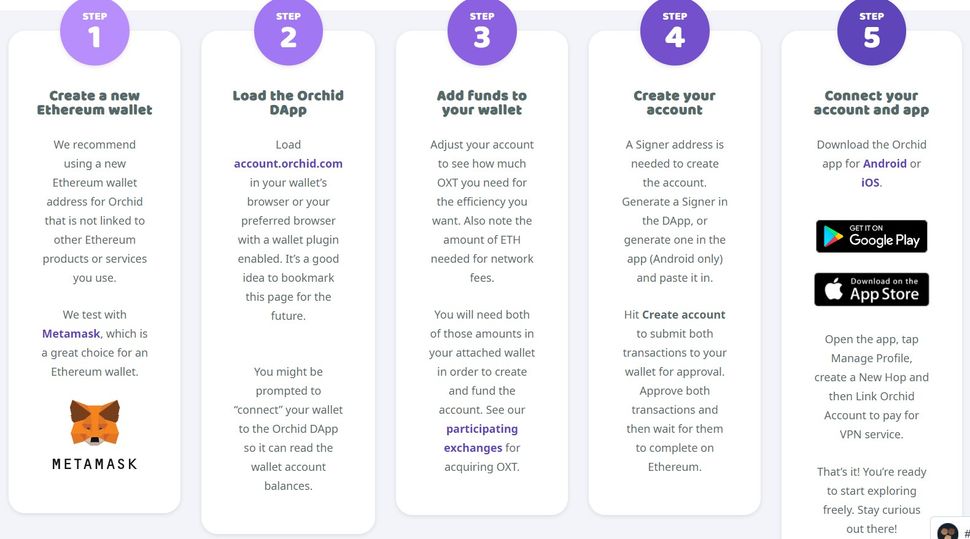 Alternatives
Orchid VPN's blockchain-based decentralized model allows for the highest level of data protection, but comes at a high price. The service is even more expensive than ExpressVPN. In addition, the download speeds are much worse.
Then there is CyberGhost and Surfshark, which have great native apps for all major platforms (even Linux, Android TV, and FireOS) and support manual installation on many others (routers, game consoles, streaming consoles, and more). .
Streaming
Orchid VPN may give you access to today's popular streaming channels like Netflix and Hulu (as long as the "hops" are in the relevant places), but watching their content can be a whole different story.
Our tested download speeds were nowhere near enough to see everything that is data-intensive, even remotely. However, if your basic internet speed is fast enough (e.g. over 300Mbps), this may not be an impossible task for you.
about the company
The organization behind this VPN is known as Orchid Labs and is based in San Francisco, California.
Because the business model encompasses the services of multiple VPN providers, the number of server locations you can connect to cannot be precisely determined. However, every time we connected to test the service, the server was in the US.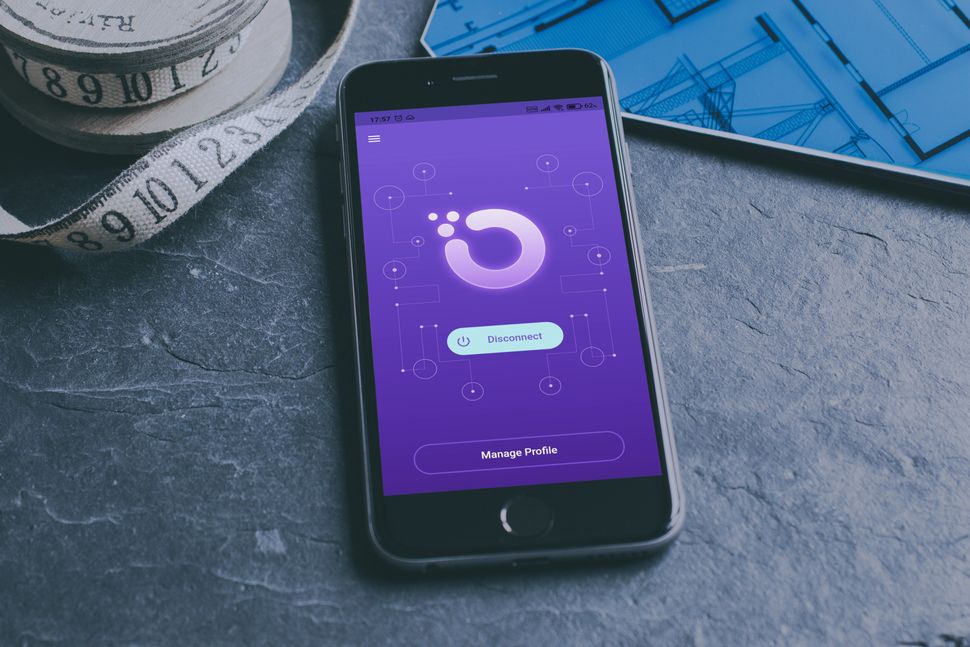 Data protection and encryption
Thanks to the decentralization of Orchid VPN, nobody knows what you are doing online, so you can be sure to remain anonymous even when torrenting.
In addition to the connection to your specified "hops" in the app, you can also enter your own OpenVPN and WireGuard configurations to ensure even more privacy and security.
According to the provider, all data traffic goes through at least two levels of encryption. When you add the multi-hop feature, you get a lot of anonymity.
support
While the Windows app is still under development, Orchid VPN currently has easy-to-use clients for Mac, iOS, and Android. Unfortunately, no other platforms seem to be supported at the moment.
At the time of writing, the provider is Android app has a score of 3.8 stars (out of 5) and has been installed by over 10,000 users. The iOS / Mac app had a better score – 4.7 stars – but was only rated by 9 people.
While the website is a pretty good source of information on anything to do with this VPN solution, be it in the form of information Blog, White paper, or FAQ sectionYou can also try contacting Orchid VPN through Twitter, telegram, Reddit, Facebook, LinkedIn, Youtube, or also GitHub. When all else fails, there is the trusted email method.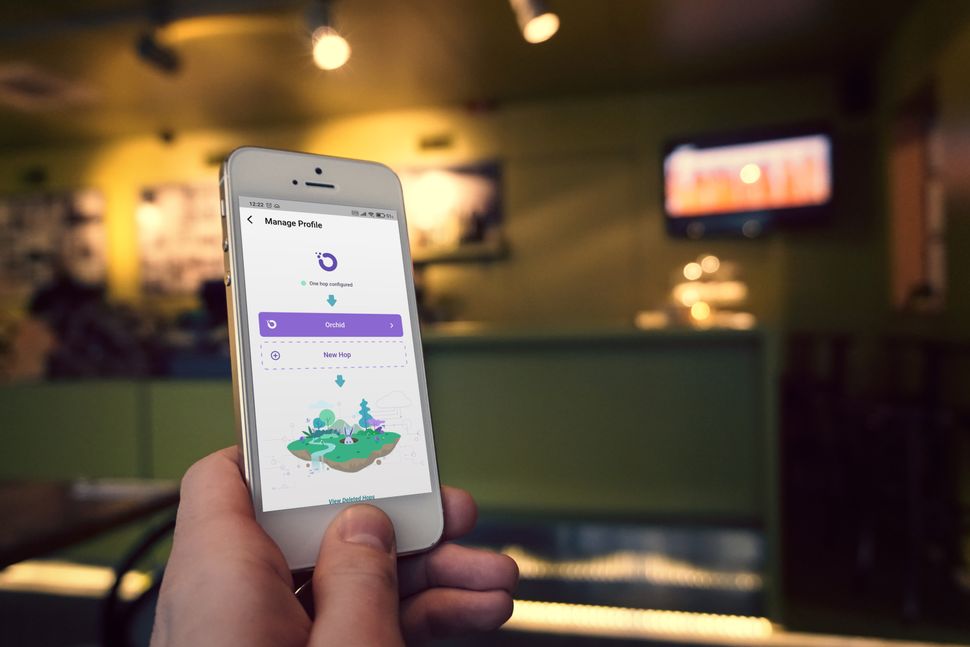 Speed ​​and experience
Connecting to the Orchid VPN Android app was extremely easy. All you have to do is tap the "Connect" button, wait a few seconds, and get started.
Our test connection was initially not very fast with a download speed of only 30.88 Mbit / s. When connecting to the only location we could (there was no way to choose) – the US – we got some very disappointing results between 1.6 and 1.97 Mbps.
This is barely sufficient for data-intensive activities such as video streaming. However, if your internet connection is much faster than ours (e.g. 370Mbps, which would likely deliver around 15-20Mbps) then it might be suitable.
Still, the reduction in download speeds with this service is significant – and much greater than the competition.
judgment
While the platform guarantees a higher level of data protection than its non-blockchain-based counterparts, Orchid VPN can barely compete with the heavyweights in the industry. In fact, it lags far behind in terms of download speed, platform support, pricing, and additional features.
However, it may be the same as them in terms of the number of simultaneous connections, the simplicity of the app, and access to geo-restricted content, provided you have access to faster speeds than we did.


Source link : https://www.techradar.com/reviews/orchid-vpn/