Another day and another offering from Ninja, whose range of small appliances for cooking and preparing in the kitchen is growing rapidly. The Ninja Blender with Auto-IQ BN495UK complements the brand's lineup of existing mixers and food processors for personal use and multi-serving, including the Ninja 3-in-1 Kitchen Processor with Auto-IQ that we tested here.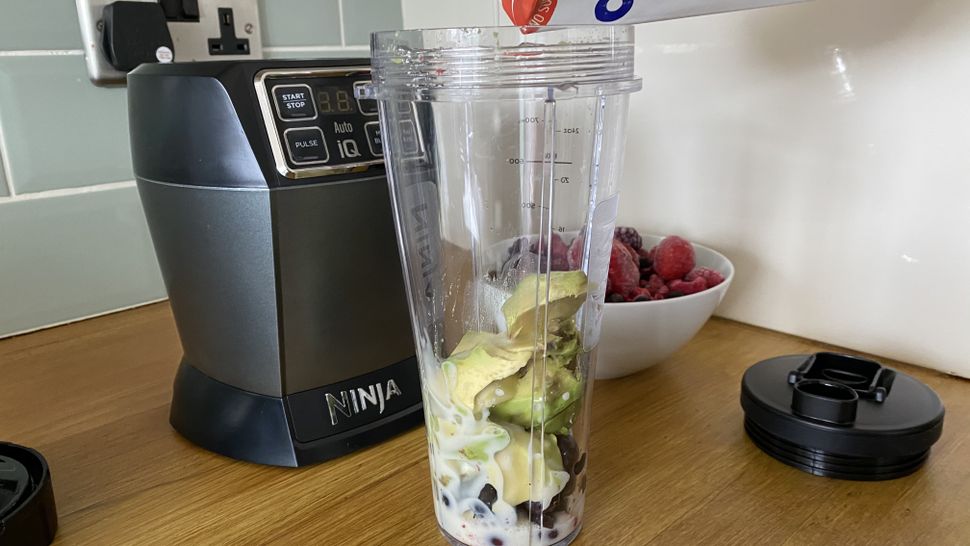 The Ninja Blender with Auto-IQ BN495UK is a personal blender for on the go and comes with two 700ml single serving cups ideal for making healthy smoothies without being limited to. With its compact base and user-friendly one-touch buttons, it is aimed at those who want to prepare smoothies quickly. The package also includes secure pouring lids that attach to the serving cups for easy portability. It is designed with a Pro Extraction Blade and a powerful 1,000W motor that can be mixed through hard ingredients like fruit, nuts, seeds and ice.
In the Personal Blender category, Ninja also has the Nutri Ninja 700W Slim Blender & Smoothie Maker QB3001UKS, which is cheaper at £ 59.99. While this offers Ninja's powerful Blade technology, it is slightly less powerful than the BN495UK at 700W and does not include Ninja's useful and time-saving Auto-IQ technology.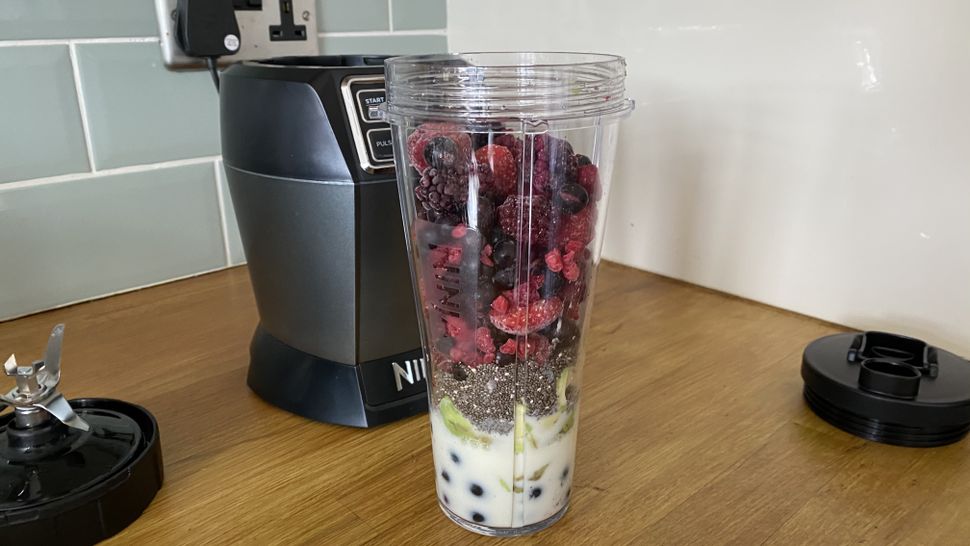 Price and availability
At the time of writing, the Ninja Blender with Auto-IQ BN495UK is currently available for £ 69.99 (down from £ 89.99) and is available in the UK.
Check out the latest deals on great ninja gadgets below.
Design and main features
The Ninja Blender with Auto-IQ BN495UK measures 38.7 x 17 x 15.9 cm and is a compact blender. With a sophisticated black and dark gray body and two BPA-free Tritan single-portion cups that are dishwasher-safe. Due to its size, this device can easily be stored on one side of the countertop or in a standard kitchen cabinet.
The packaging contains two 700 ml single-serving cups, two spout lids for storage and for on the go, a motor base and a sharp pro-extraction blade for powerful mixing and pulsing. This blade is made of high quality stainless steel and has been put through its paces by Ninja in 1,000 ice crushing cycles.
With its 1,000 W motor and 21,000 rpm, the Ninja Blender with Auto-IQ BN495UK is quick and efficient to use. However, this also means that it is loud and measures 99 dB when a berry smoothie is flashed. Unlike some mixers we tried, however, the sound is balanced and tolerable.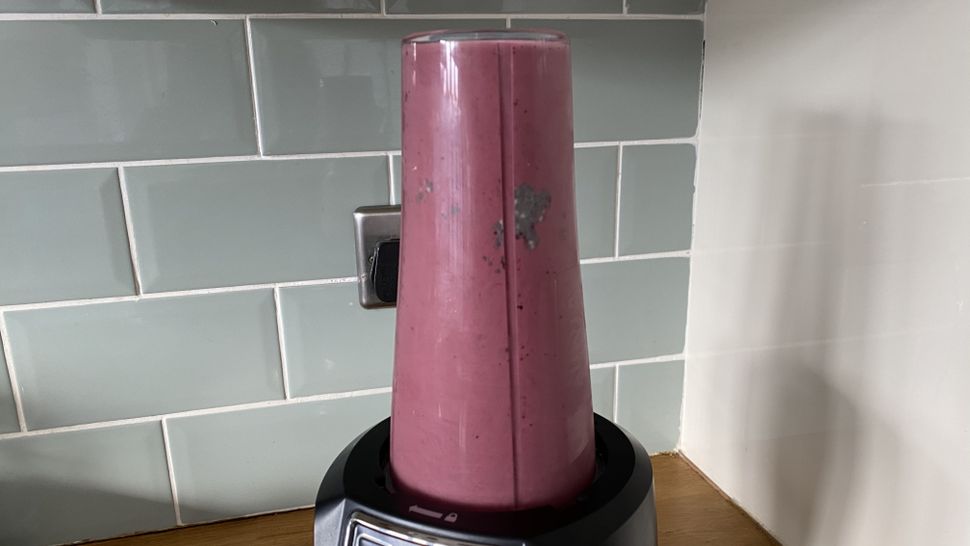 Overall, we loved how easy it was to set up and use the Ninja Blender with Auto-IQ BN495UK – you just take it out of the box and plug in the base. Next, stack your single-serve mug of ingredients, set it on the bottom, and press a button. You can either choose between manual start / stop settings and a pulse function, or opt for Ninja's Auto-IQ programs, which take the guesswork out of preparing items. The latter includes 'blend' that runs for 50 seconds and is suitable for drinks with fresh or frozen fruit, liquids and ice. and a 60 second max blend setting for chewy ingredients like peel, seeds and stems. The control panel has one of the most elegant designs we have ever seen. The buttons are evenly spaced and easy to understand when you're in a hurry.
performance
In the packaging of the Ninja Blender with Auto-IQ BN495UK, you will find a comprehensive user manual as well as a ninja recipe guide with ideas for smoothies and drinks, savory dishes and frozen treats to get you started. To gauge the ergonomics and versatility of the ninja design, we commissioned it with a number of ingredients.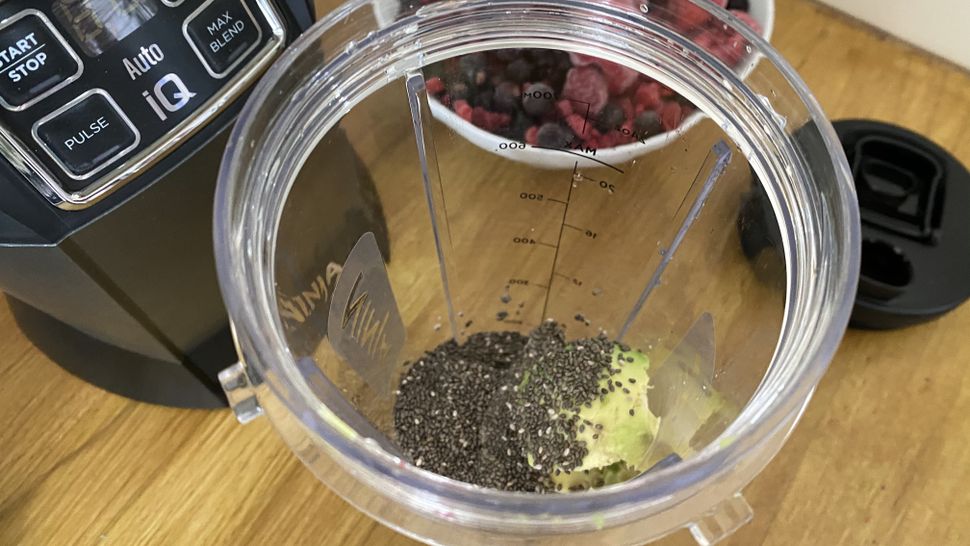 Based on the recipe brochure, we used the Ninja Blender with Auto-IQ BN495UK to make two items: a smoothie and a pancake mix. The smoothie consisted of berries and avocado, oat milk and chia seeds. The brochure recommends loading the cup with fresh fruit first, followed by leafy greens, liquid, seeds, nut butters, and fresh ingredients. And for best results, all large items should be cut into 1 inch pieces.
We used fresh blueberries and a mix of frozen strawberries and raspberries in our smoothie. Once the jug was loaded, we set the ninja on the mix setting which takes 50 seconds. After that time, we found that not all of the ingredients were mixed and that some chia seeds were sticking to the sides. So we added a little more oat milk and tried again with the Max Blend setting for 60 seconds. This kicked up the rest of the ingredients to create a drink that was super smooth in consistency.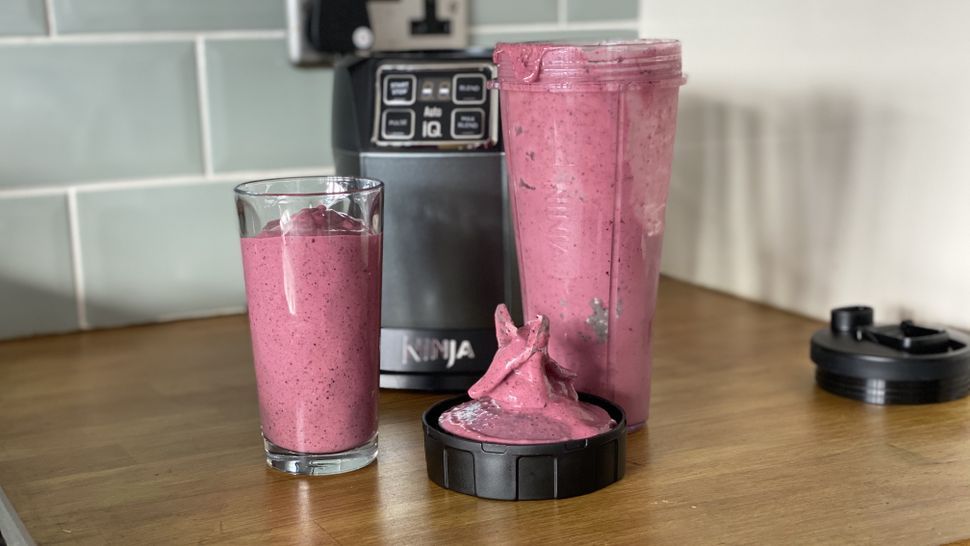 We also used the Ninja Blender with Auto-IQ BN495UK to make a pancake mix with two eggs, flour and milk. Using the 50 second mix setting was more than enough to create a smooth batter that is perfect for restaurant quality pancakes.
In terms of maintenance, the BN495UK blender has dishwasher safe parts. Make sure you rinse the blade and jugs right after use to avoid food drying out and getting stuck on the sides. This would make it difficult to clean the device. And while the parts can be cleaned with warm soapy water, a brush that gets behind the blades or into the bottom of the jug would have been a welcome addition to the box.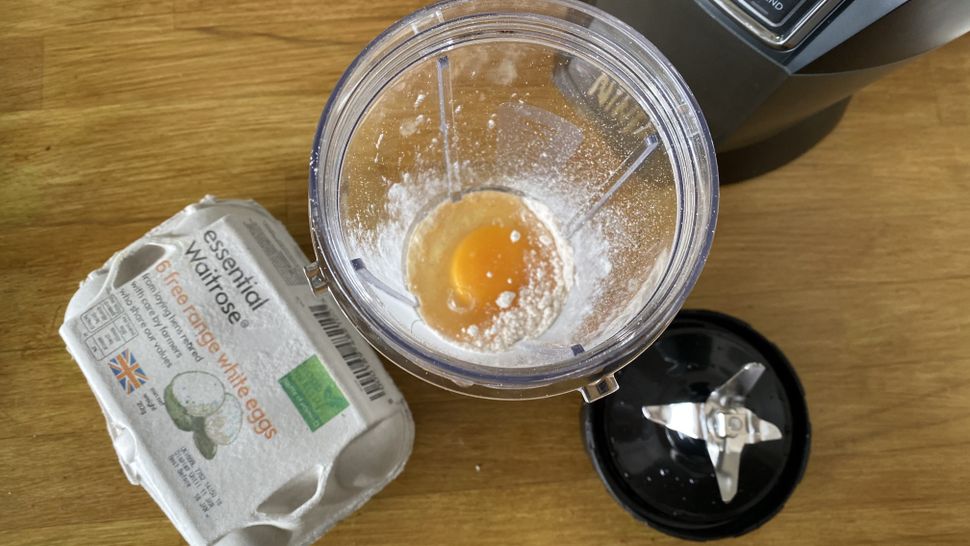 Should I buy the Ninja Blender with Auto-IQ BN495UK?
Buy it when …
They love drinking smoothies on the go: The Ninja Blender with Auto-IQ BN495UK offers an easy way to make delicious cold drinks with minimal effort. The use of spill-free lids allows you to secure a cup after mixing, put it in your pocket, and consume on the go.
You would like to experiment with flavors: When you make a smoothie in this design, pretty much anything is possible – from tough ingredients like pineapple pieces and unwaxed lemon peel to finer products like spinach and seeds.
You want to make dips and ice cream: In addition to smoothies, the included recipe booklet contains many ideas for preparing snacks – from sweet ice cream with a vanilla-nut frozen treat to tabouleh and hummus dips.
Don't buy it if …
You want to create large batches: While it comes with two 700ml single-serving cups, for a larger household a multi-purpose blender like the Ninja 3-in-1 Food Processor with Auto-IQ BN800UK might be a better option as it comes with an additional 2.1 cup -Liter mixing jug.
You want to mix soups: The unique selling point of the Ninja Blender with Auto-IQ BN495UK is its ability to make silky smooth cold drinks. If you are looking for a blender that can handle both hot and cold products, a multi-serving blender with a large capacity jug is more suitable.
Source link : https://www.techradar.com/reviews/ninja-blender-with-auto-iq-bn495uk-review/