Getting started on Usenet can be difficult for the newbie. Similarly, older newsreaders are unsuitable for the modern needs of Usenet access like super-fast search and NZB files.
One solution to this is NewsLeecher, the Usenet service provider that also offers a free desktop client. Taken together, the NewsLeecher service promises high speeds and long retention times.
NewsLeecher was registered in 2002 and has servers in the US and EU. A free (optional) newsreader client is also bundled in subscriptions. Three levels of subscription are available through a smart website.
NewsLeecher has a good reputation, despite having recently been hit by denial-of-service attacks.
characteristics
With a full NewsLeecher subscription (a Client-plus-Search subscription is also available), you can expect unlimited downloads, a retention period of over 12 years, 256-bit encryption and speeds of over 500 Mbit / s (if your internet provider so supported).
As mentioned earlier, there is also a free client that can be used with any other Usenet service if needed.
NewsLeecher offers "SuperSearch", an optimized, super-fast search system that guarantees quick search results. With the "SuperLeech" function, you can automatically find certain binary files during upload, which saves time with manual searches. These tools are only available through the NewsLeecher app, which underscores their value.
Elsewhere, NewsLeecher is interested in communicating its server status and reaching a public Service status Page with facts, figures and graphics. To underline this commitment to clarity, the login page also includes server status updates.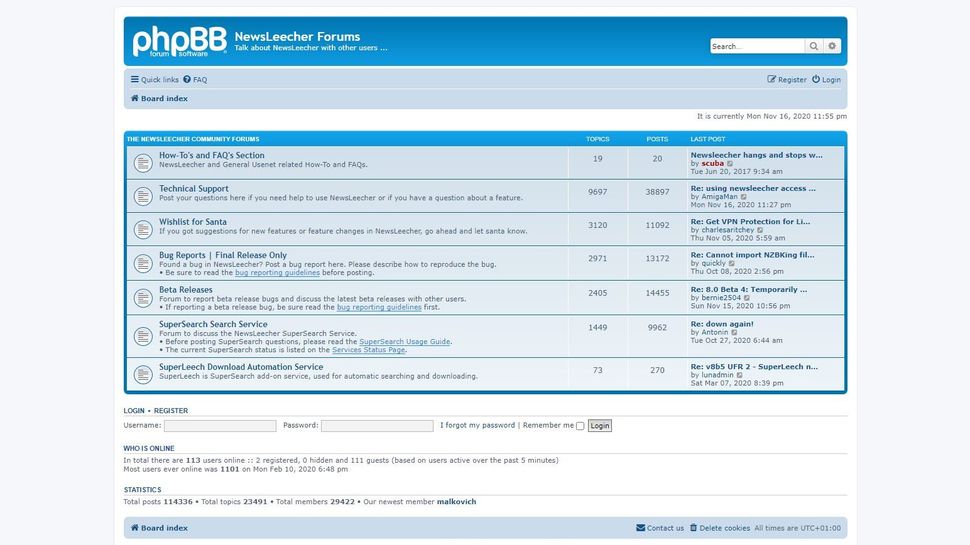 For technical help and support there is both an active community forum for answers to technical support, feature requests, bug reports and a support form for logging a ticket.
Member access to support tools and settings is provided through an attractive, easy-to-navigate website.
storage
For most Usenet service subscribers, download limits, speed, and retention are the most important factors. This term refers to the length of time that data is stored on a Usenet server. NewsLeecher offers an unusual approach with two retention limits – one for text (discussion "Newsgroups" on Usenet) and one for binary files.
While (at the time of writing) text retention is 6312 days (over 17 years), binary retention is only 4540 days (almost 12.5 years). Media from 2008 and discussions from 2003 can be found using NewsLeecher. This is a significant benefit to the service and almost certainly the largest retention limit available.
However, there is no entitlement to completion. A cursory glance at the NewsLeecher status page reveals that there was data loss in late 2019 through early 2020, which has undoubtedly impacted the service's ability to hit industry standard completion of 99% (or more).
Security and privacy
NewsLeecher gives you the basic 256-bit SSL encryption option. Since it's as fast as the unencrypted option, there's no reason not to keep your Usenet activities secure.
To register with NewsLeecher, your email address, user name and first and last name are required. This is not as much as some providers, but more than others. Payment is made by credit card or PayPal. Unlike some Usenet services, there is no crypto option to enhance your privacy.
Oddly, although the terms of use of the service are fairly detailed, there is no specific privacy policy on newsleecher.com. As a result, it is impossible to tell if your personal information is being kept securely, whether it is being sold, whether NewsLeecher is keeping access or activity logs, and whether search logs are being kept.
This appears to be a major shortcoming that could be addressed with relative ease.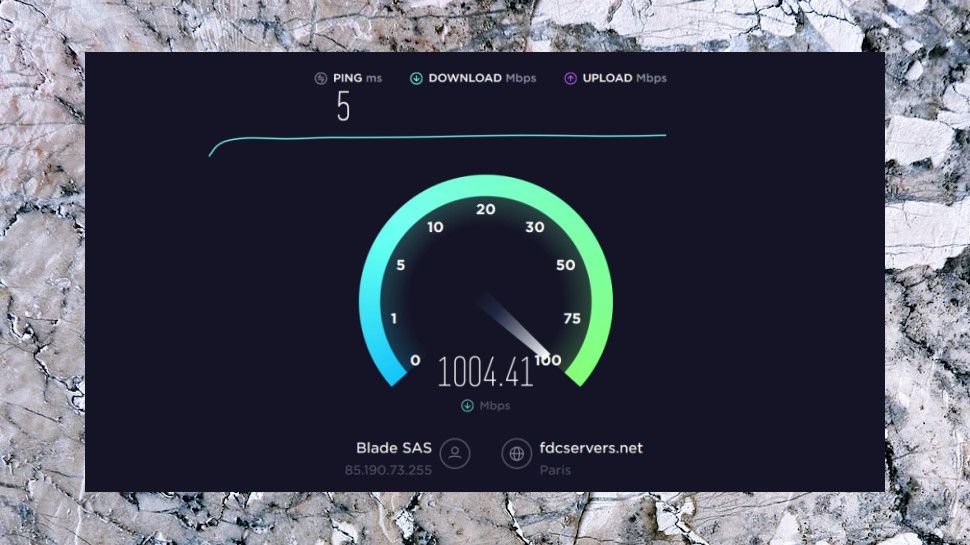 performance
Newsleecher was tested in the morning with the dedicated app on an activated internet connection Speed ​​test at 63 Mbps (tested with a UK ISP connecting over a Dutch VPN to bypass traffic shaping).
The sample file was a random upload from 34 days earlier, a RAR compressed DivX file with 2.1 GB. The download was constant at around 2000 Kbit / s and reached a maximum of 2100 Kbit / s.
Overall, this is a satisfactory result. Accessing groups of text and messages is lightning fast, as you'd expect from relatively small files. The Newsleech client enables posting to newsgroups.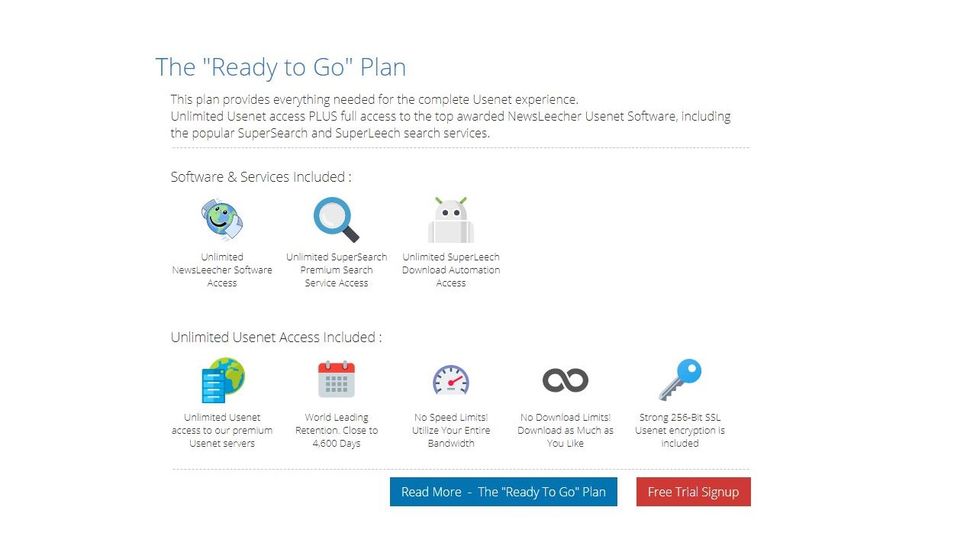 Pricing
Three bundles are available from NewsLeecher.
The first is a bit random. It offers the subscriber only the NewsLeecher client plus SuperSearch and SuperLeech services for $ 3.99 (£ 3.08 or EUR 2.62) per month. Just to emphasize: With this Client Plus option there is no Usenet access. However, you will receive priority support for software problems.
For standard Usenet access USD 9.49 / month for NewsLeecher (GBP 7.33 or EUR 8.07) Pure Usenet package gives you priority support, 30 concurrent connections, full retention and SSL.
NewsLeecher's premium package is that Ready to go Possibility. For 11.99 USD per month (9.26 GBP or 10.20 EUR) you can take advantage of the Client Plus and Pure Usenet packages. This is NewsLeecher's most important experience and feels more like a complete package.
NewsLeecher does not offer the option to prepay six months or annually. There is also no "block" option for short-term use. However, all NewsLeecher packages can be canceled at any time. A free 14-day trial version with full functionality and a download limit of 14 GB is available.
Final verdict
While NewsLeecher is nothing flashy, the service feels knowledgeable and confident.
Many Usenet providers offer their service via largely anonymous and barely functioning websites. NewsLeecher offers a much more sophisticated approach, but it also feels "hands on". You feel like someone is actively doing the operation instead of some sort of "pop-up" service.
Retention is great, SuperSearch lives up to its name, and pricing is effective. Privacy seems like a flaw, but otherwise this is a commendable Usenet service.
Perhaps the best thing is that NewsLeecher's app can be used with any Usenet provider. When you're tired of NewsLeecher's Usenet delivery and feel like making a change, the app is still available and great for adding more Usenet servers and credentials.
Source link : https://www.techradar.com/reviews/newsleecher