KeyCDN is an easy-to-use content delivery network (CDN) that offers solid features at a very low cost.
The company has an adequate network of 34 servers: 9 in North America, 14 in Europe, five in Asia, four in Oceania, and one each in South America and Africa.
The service supports both Origin Pull (KeyCDN pulls content from your origin server when needed) and Origin Push (you upload content to KeyCDN). Origin push functions include the ability to upload content via your FTP account and synchronize it with rysnc.
KeyCDN can handle regular static HTTP and HTTP / 2 content, HLS and HTTP live streaming. Compressing GZip, HPACK and Brotli optimizes performance.
Comprehensive image processing gives you more options for acceleration. If you need to mirror, crop, resize, or crop an image, adjust the canvas size, sharpen, blur, or more. KeyCDN API This can be done with a single copy of the image residing on the Edge Servers. The user does not have to wait to download multiple images. KeyCDN simply transforms the image according to your requirements.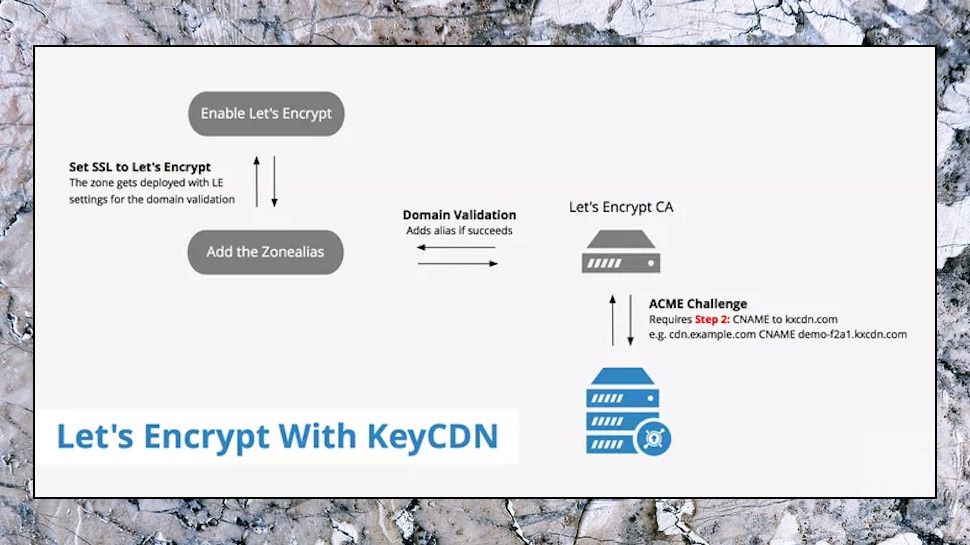 Security features include support for free shared SSL and Let's Encrypt custom SSL certificates. There is some mitigation from DDoS attacks. KeyCDN can use HTTP referrals to block hotlinks and you can keep "bad bots" away with one click.
The service offers numerous tweaks and settings to customize operations, including the ability to create custom caching rules and a RESTful API to automate everything. The ability to view raw logs in your web console can help you identify problems, or you can stream live logs to the destination of your choice via syslog (at an additional cost).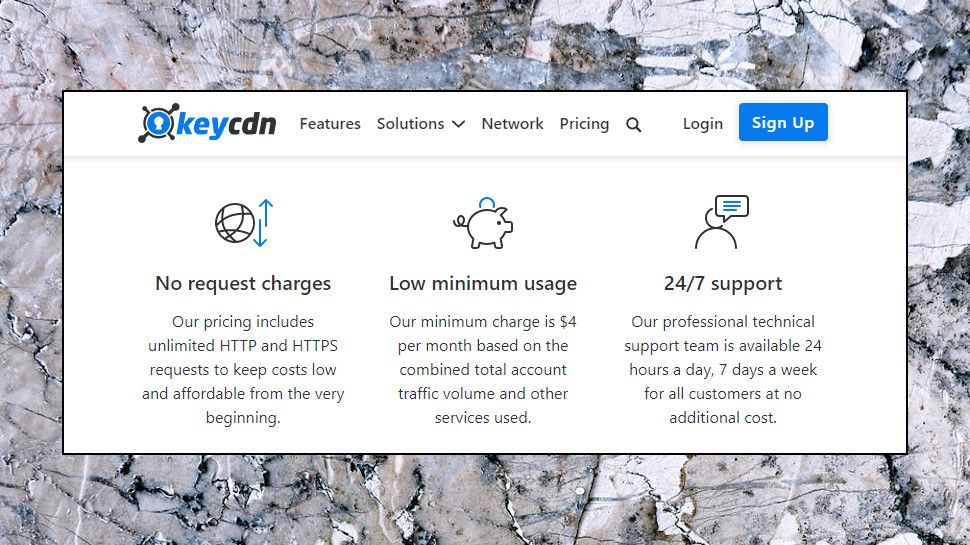 Pricing
KeyCDN prices vary based on the geographic source of your traffic. It starts as low as $ 0.04 per GB for the first 10 TB in North America and Europe and increases to $ 0.09 in Asia and Oceania and $ 0.11 in South Africa and South America.
That's roughly a half to a third of the price you'd pay with services like CloudFront and Fastly. You don't pay for inquiries either – just for traffic.
Prices per gigabyte keep dropping as you also use more traffic and drop to $ 0.01 per GB after the first 100TB.
Each account supports up to three "zones", possibly websites (depending on your setup), and you can add more for a reasonable price of $ 1 per month per zone (the fast 5 cent CDN also charges $ 1 per zone) .
Push zones can be useful for storing larger files and reducing the load on your origin server. These are billed at an additional $ 0.29 per gigabyte per month up to 500 GB, drop to $ 0.19 per gigabyte for the next 500 GB and then to $ 0.09 per gigabyte.
Image processing can be costly at $ 1 per 2,000 operations. However, this is not a big surprise as it is very processor intensive and the option could still bring significant benefits to some websites.
With a free trial you have 14 days and 25 GB of data traffic to test the service for yourself. No credit card details are required. That's a quick and easy way to look at the UI, setup, and support, but it's not as generous as some of its competitors. For example, the trial version of CDN77 has 1TB of traffic, enough to see how it works with even the largest websites.
The minimum fees seem low at a tiny $ 4 per month, but there is one catch: a minimum balance of $ 49. If you are happy with KeyCDN's specifications and think you will likely stick with them, it's not a huge risk. However, if you want to keep payments down, StackPath CDN (formerly MaxCDN) starts at just $ 10 a month for 1TB of traffic, while Cloudflare's free plan gives you the (very minimal) CDN basics for nothing.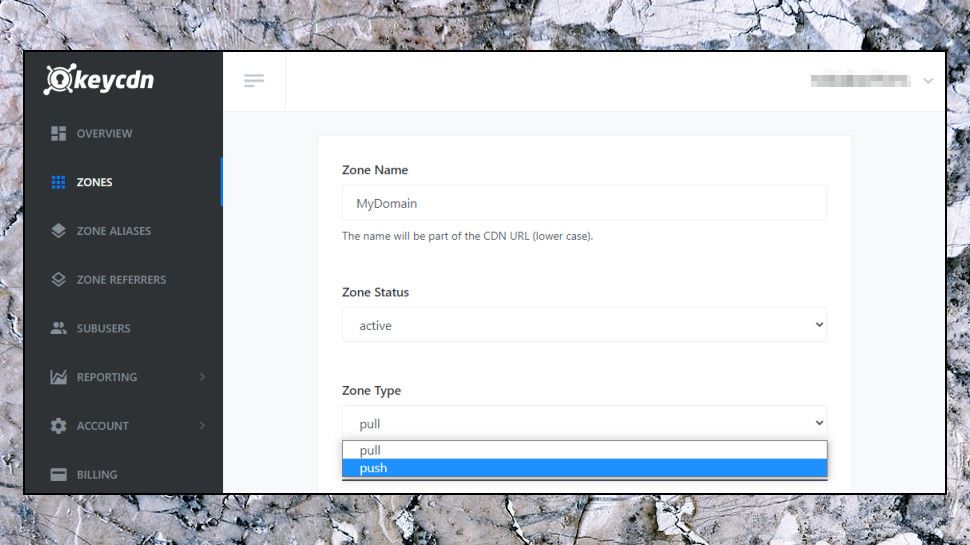 Set up
The KeyCDN login process is one of the fastest and easiest we've seen. Enter your domain, email address, a username and password. Another click takes you directly to the KeyCDN web dashboard. You get 25 GB of free traffic credit just for signing up, so you only need to enter your payment details when you choose to subscribe.
The dashboard opens with an account summary where you can view storage used, traffic, credits, and more.
If you've ever used a different CDN, you'll find out the basics right away. Click Zones>Add Zone, enter a zone name and the address of your origin server, and KeyCDN will get your zone up and running in 5-10 minutes.
The Edit Zones option then gives you access to KeyCDN's numerous zone settings and options. This makes a long list, but at least they're all available in one place.
Some of these settings are known. You can set the maximum time an object is cached before checking for an update (by default between 1 and 525949 minutes and 24 hours), toggle GZip compression, toggle HTTP / 2 support, or enable SSL settings / deactivate.
SSL options include free shared, free Let's Encrypt, and custom SSL. You can also redirect HTTP requests to HTTPS with just a few clicks.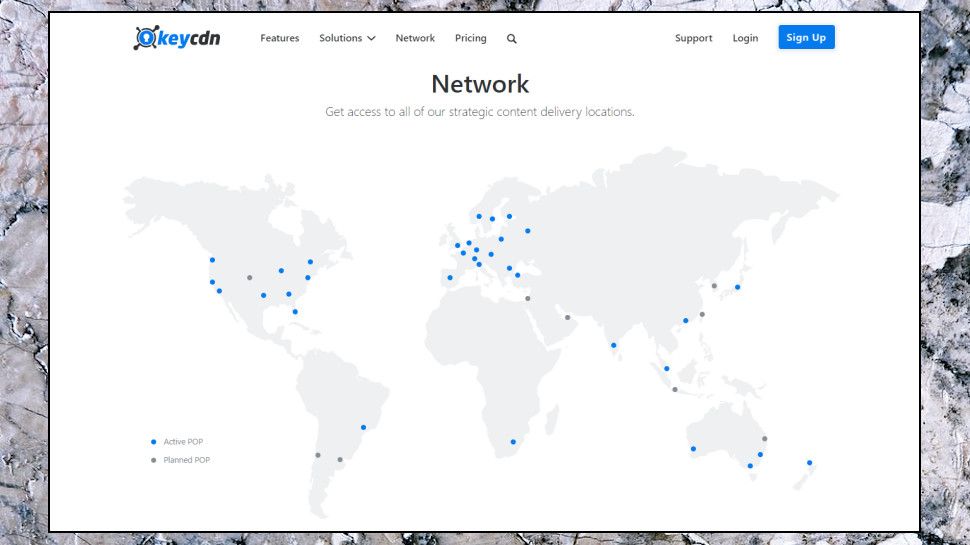 A simple Force Download option may force files to download instead of opening them. In other CDNs, you can often do the same thing by adjusting the Content-Disposition header. It's a lot easier here, however – just a one-click switch.
An optional Origin Shield enables a KeyCDN server to be defined as a shield. If other Edge Servers have not cached content, they will get it from the shield rather than the origin. This will reduce the traffic to your server, but it will also reduce CDN performance slightly as Edge Servers have an extra step to read new content.
Other functions include header manipulations (adding a canonical header to improve search engine optimization), options for caching or removing cookies, or setting up a custom robots.txt. Security options include the ability to block malfunctioning bots, while a secure token feature can help you prevent hotlinks.
Once your zone has been created, KeyCDN will assign you a URL based on mydomain-8c93.kxcdn.com. As usual, you can set up a custom CNAME record to make it more readable (cdn.mydomain.com). Change your site code to use it on items you want to cache – www.mydomain.com/image.jpg becomes cdn.mydomain.com/image.jpg – and KeyCDN is enabled. The first time it is accessed, it will read the original file and share it on the network. In the event of subsequent accesses, the visitor is sent the image from the nearest edge location.
The management options include the option of clearing the cache completely or via URL. This comes in handy when you need to force a CDN update (you've changed some important content on your website and need the CDN to deploy immediately).
Powerful reporting tools include real-time statistics of your traffic, requests per second and cache hit rate. Graphs show your traffic and storage usage over time and geographically. There is data on your most frequently requested files and a real-time log window keeps you updated on the latest CDN events.
A documentation link directs newbies to simple articles with step-by-step advice to get started. Look at that 'first steps'Guide as an example. The article breaks the setup process down into three tasks: creating a zone, figuring out which assets are suitable for use with the CDN, and incorporating the CDN into your website. Each guide is relatively short, but the site at least covers a lot of ground, such as the one CMS area covers the integration of KeyCDN in WordPress, Joomla, Drupal, Magento, PrestaShop, Typo3, EpiServer, Ghost, Jango, OpenCart, SocialEngine and more.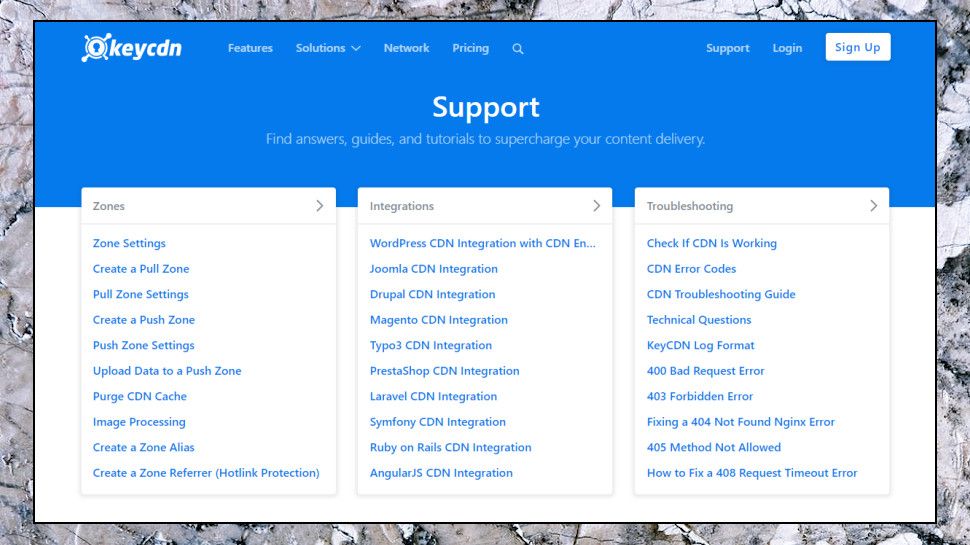 If the website can't answer your questions, the support team is always there. KeyCDN doesn't have live chat, but email support is included at no additional cost, even for free trial users. We sent a few simple product questions and received a friendly and helpful answer, but only after waiting ten hours. This could feel like a very long time when you run into serious technical issues.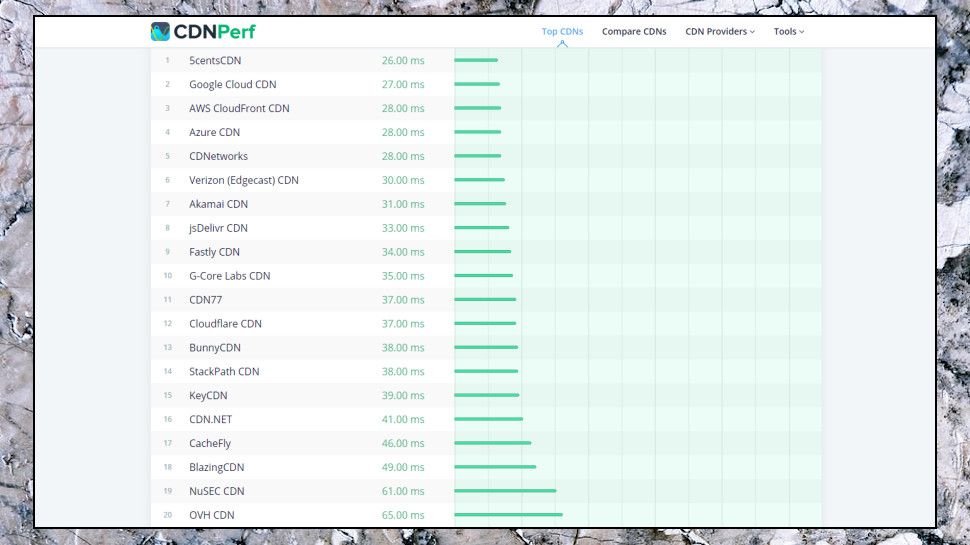 performance
Which is the fastest CDN? It's hard to say because there are so many factors. The locations and distribution of your visitors, the web applications you use, the size of the cached files and the frequency of their updates, as well as any bonus optimizations offered by the CDN.
CDNPerf provides an easy starting point to measure performance by comparing CDN response times from real users around the world. It's just a metric and doesn't tell the full story, but it still gives you an idea of ​​how vendors compare.
At the time of writing, KeyCDN ranks 15th out of 20th in global response times with an average query time of 39ms. It beat some well-known names (CacheFly was 45ms, OVH CDN was only 65ms) but couldn't with Azure, CloudFront and 5centsCDN match.
Checking the speed at the continent level doesn't reveal any big surprises. The highlight of KeyCDN is the 7th place in Oceania, then the 13th in Asia, the 14th in Europe, Africa and South America and the 17th in North America.
While this is a bit disappointing, keep in mind that there is little difference between most providers. JsDelivr CDN achieved a much better sounding 8th place in global response times, but was only marginally faster at 33 ms, and even the front runner 5 Cent CDNN averaged 28 ms. KeyCDN is slower than average, but fast enough for many users and applications.
Final verdict
KeyCDN's response times are a little below average, but overall a friendly service, a good value and easy to set up. With that in mind, it's certainly worth considering, especially for beginners or low-traffic websites.
Source link : https://www.techradar.com/reviews/keycdn/