Optimal productivity doesn't automatically mean maximum specification, not when it comes to business monitors. Take the new HP Z27u G3, the latest 27-inch model from HP, for its premium Z-series productivity panels. It's more of a Quad HD or 1440p monitor than a full 4K monitor. However, it has USB Type-C connectivity with charging support as well as DisplayPort daisy chaining.
Star rating
Total: 3
Design: 5
Features: 4.5
Performance: 2.5
Ease of use: 5
Value: 3.5
Likewise, there is no HDR support or color coverage with a large color gamut. So this is not a monitor aimed at serious content creation professionals. However, it is a bright 350 nits IPS display that is integrated into a compact, high-quality aluminum housing with VESA mount support, a USB-A hub with four ports and Ethernet support. In other words, it's designed for maximum connectivity and minimal cable clutter.
Price and availability
At $ 439 in the US and $ 466 in the UK, the HP Z27u G3 is at the high end of the price range for a traditional 27-inch 1440p productivity panel (as opposed to 4K) with no HDR or full color coverage. The UK price is particularly painful. However, the integration of USB-C connectivity with 100 W charging time, as well as daisy-chaining, Ethernet and a high-quality housing contribute significantly to justifying the price. There are cheaper 1440p options with USB-C. There are even 4K 27-inch panels with USB-C for similar money. However, you will be missing out on some of the Z27u G3's broader features.
It's also worth noting that HP offers largely the same monitor without USB-C and Ethernet. It's known as the HP Z27q G3 and costs about £ 150 / $ 100 less.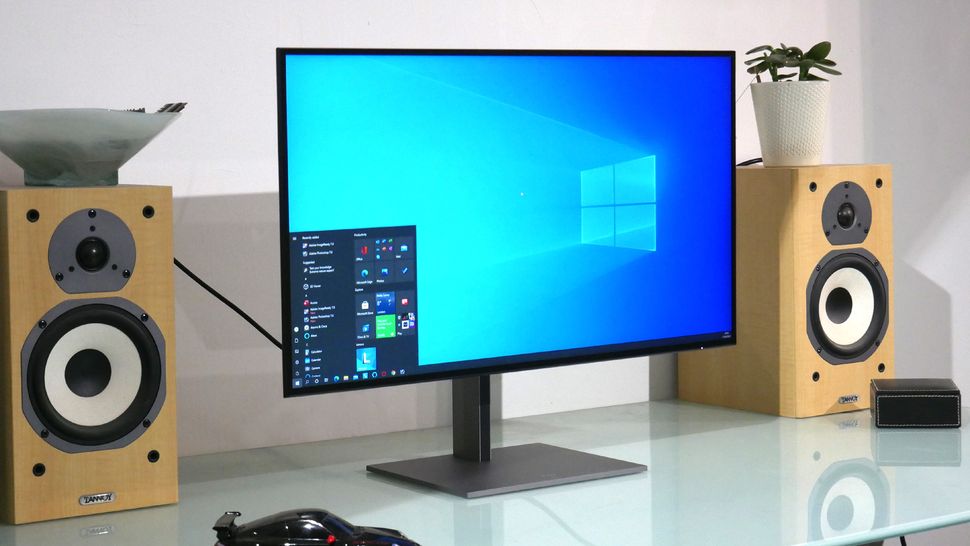 Design and functions
Like most HP Z brands, the HP Z27u G3 looks and feels like a very high quality device. The aluminum case is a nice touch and unusual even among the most expensive monitors. In fact, the overall impression largely corresponds to that of premium portable devices such as tablets and smartphones. That's impressive and cannot be said about many PC monitors.
The slim bezel design ensures compact proportions and a contemporary atmosphere. The HP Z27u G3's stand also allows for a full range of adjustment, including tilt, swivel, height and rotate in portrait orientation. So the ergonomics are just as good as the design and workmanship.
Specifications
Panel size 27 inches
Panel type IPS
Resolution 2,560 x 1,440
Brightness 350 cd / m2
Contrast 1000: 1
Pixel response 5ms
Color coverage 99% sRGB, DCI-P3 85%
Update rate 60Hz
Vesa 100 mm x 100 mm
Inputs DisplayPort 1.4, HDMI 2.0, USB-C with 100W charging
In terms of functions, the 27-inch panel with a size of 2560 x 1440 uses IPS technology. However, it is a traditional SDR model with a single backlight, no local dimming and no HDR support. With a rating of 99% or the sRGB color space and 85% of DCI-P3, it is also not a panel with a large color range.
Instead, it focuses on productivity features, starting with the USB Type-C connectivity. This includes 100 W charging power, which enables full support for all laptops with the exception of the most power-hungry laptops. There's also a four-port USB 3.2 Type-A hub so a variety of peripherals can be connected to the display while maintaining the simple one-cable connection to a laptop.
The real party trick of the HP Z27u G3, however, is the DisplayPort 1.4 output, which enables monitors to be chained. All of this means that you can connect a laptop with a single cable and control multiple displays as well as all of your peripherals. That is very neat. Traditionally, DisplayPort 1.4 and HDMI 2.0 inputs are also included.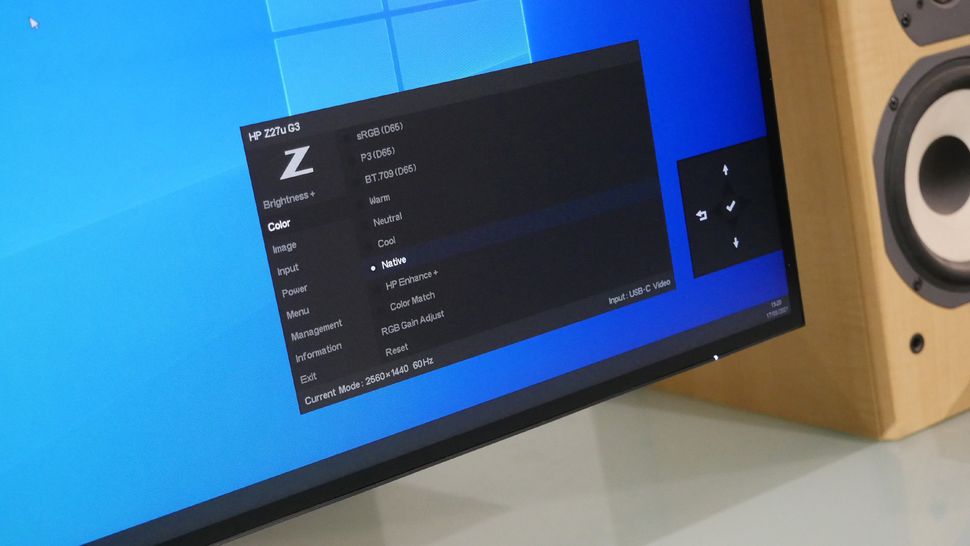 performance
HP rates the HP Z27u G3 at 350 cd / m2 and the subjective experience is quite powerful. Strictly speaking, shades of white could be a bit sharper and lighter. The color balance is excellent, however, and there is little or no evidence of compression in our test images.
In fact, HP offers a full factory printout for the calibration for the Z27u G3. This is unusual for a display that isn't aimed at content professionals but still shows Delta Es below 1 for the sRGB range across the board.
It's also worth noting that the native resolution of 2,560 x 1,440 pixels makes more sense than full 4K or UHD resolution for many users. For most users, 4K at this panel size requires an increase in the scaling setting in Windows for an ergonomic display, negating any advantages over 1440p in terms of desktop space. Of course, such a 1440p panel is not as sharp, detailed and sharp as a 4K monitor.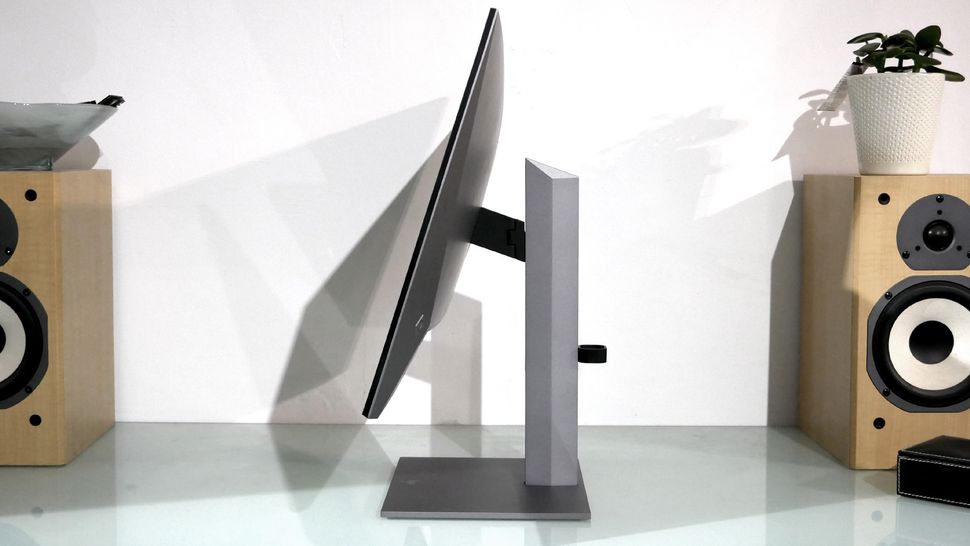 As an IPS panel, it's no surprise that the HP Z27u G3 offers great viewing angles and decent pixel response. The latter is designed for 5 ms and HP offers four overdrive levels in the OSD for those who like a little manual tuning. For recording, the two fastest settings result in visible overshoot, and therefore ghosting, but a decent tradeoff can be made.
In terms of the OSD, HP has provided presets for the sRGB, DCI-P3 and BT.709 color swatches, which is again unusual given the scope of the task. How much use some of these presets realistically have given the moderate color coverage is a bit of course, but a mystery.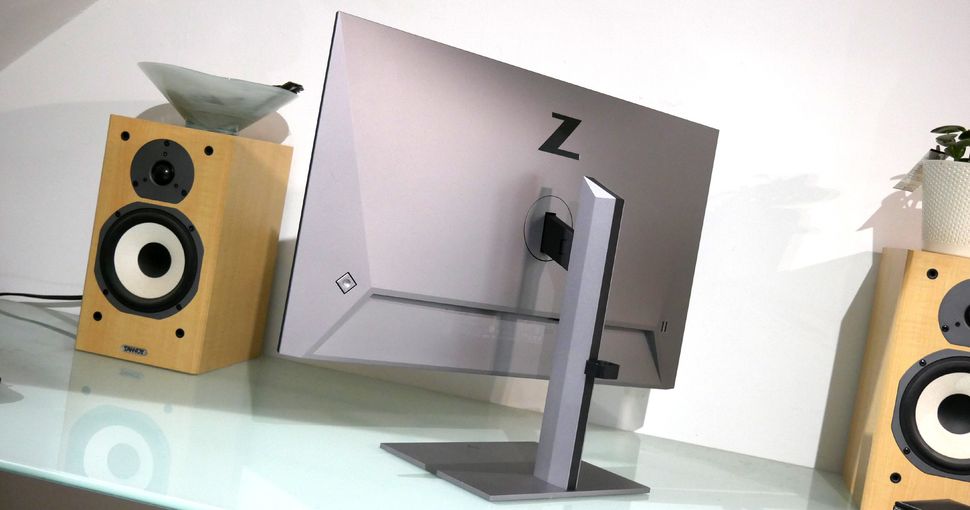 If this all sounds like most of the good news, there is a catch, however. The HP Z27u G3 runs a pixel sharpening algorithm that cannot be turned off. Within the OSD menu, the user can choose from numerous levels that either make the image softer or sharper.
However, there is no native unprocessed option. So if you prefer to minimize image processing in this regard, which we think most users would do, you'll have to choose between a slightly softened or a slightly sharpened image. You cannot have a native, unprocessed pixel definition. This is a surprising decision by HP and not particularly welcome.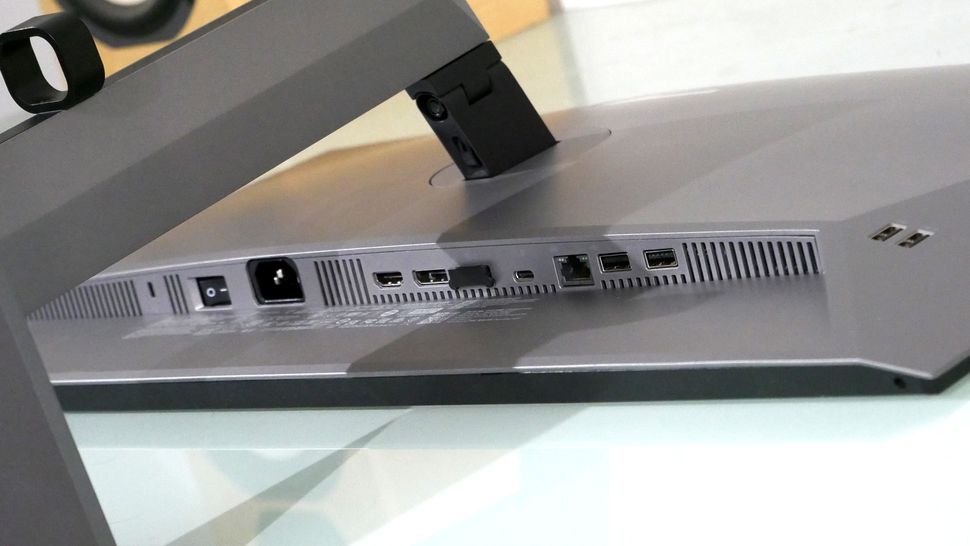 judgment
The HP Z27u G3 has a lot to offer. The design and build quality is superb and certainly the best we've seen for this display class. The range of functions is also very strong given the productivity mandate. Yes, the Z27u G3 lacks HDR and wide gamut support. It's also quite expensive as it offers 1440p rather than full 4K resolution.
The extensive connectivity options, including USB Type C with charging, daisy-chaining of the display, Ethernet and a USB 3.2 hub with four ports, ensure ergonomic happiness. More shame about this image processing problem. For some users, this might not be a deal breaker. And it would be trivially easy for HP to fix this on a technical level. From today's perspective, however, the HP Z27u G3 has significant limitations in terms of image quality.
Source link : https://www.techradar.com/reviews/hp-z27u-g3/