We are fans of the elementary operating system and Xfce Enso OS Our curiosity popped up on our radar.
Enso uses Gala, Elementary OS's window manager, which together with the Plank dock (also used in Elementary) gives the Xfce desktop a polished, modern look. At first glance it can hardly be seen.
Enso doesn't use the rest of Elementary's Pantheon desktop, so it doesn't immediately resemble it, other than having a similar slim character. When you start the live environment, you will be greeted by a friendly screen on this Singing Sunflower release.
About this article
This review first appeared in Linux format Magazine, Issue No. 269, published November 2020.
By clicking through the menu you can change user details (which is not really relevant to the live environment), access settings, start the software manager, and visit the online documentation and the grid chat room.
The plank dock is aligned in the lower left, which (since there aren't many shortcuts or running programs) can upset some people's sense of symmetry. On the plus side, however, you get an unobstructed view of the lower-right portion of the desktop background, which by default is a pretty fetching bloom against a peach-colored sky.
The startup and shutdown screens use a similarly pleasing palette. Icons in the Dock use the bold paper theme, and eye-catching, filled-in, circular window decorations (designed with a fork in the Arc theme that help indicate the close, minimize, and maximize functions while floating) adorn the left side of each window.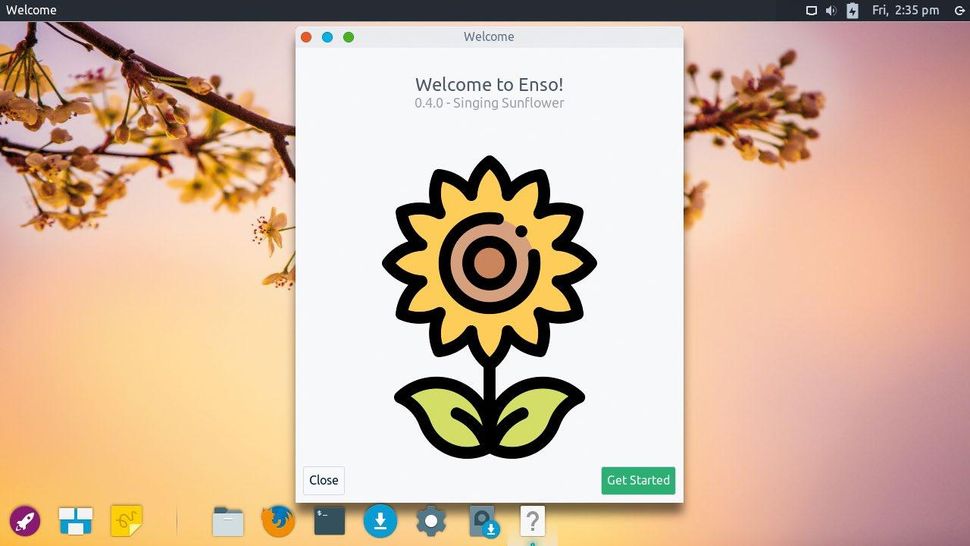 The busy cursor is a kind of spinning beach ball. It's a bit of a particular fruity operating system, we'll admit. There are some nice fade effects as well, but they don't seem to be unduly stressful on system resources.
Born out of enthusiasm
Enso uses the standard Xubuntu installer so we don't see any problems installing it alongside other distributions.
A vibrant gradient will keep you entertained for five minutes to complete the installation. Enso appears to be a one-person distribution for now, so we wouldn't necessarily recommend it to beginners, and certainly not production machines. But strong developer Nick Wilkins has been sponsoring the project for three years, and there's no sign that that enthusiasm will wane.
We launched the terminal (Xfce's standard Sakura tool) after installing it and were pleased to see that it uses transparency. Depending on which windows are behind it, this can be distracting or otherwise impair readability. However, it is easy to turn off or increase a smidgeon's opacity.
The initial installation took up almost 6 GB, which is rather difficult for a light operating system. However, the storage space is cheap and a clean start only has about 600MB of space left.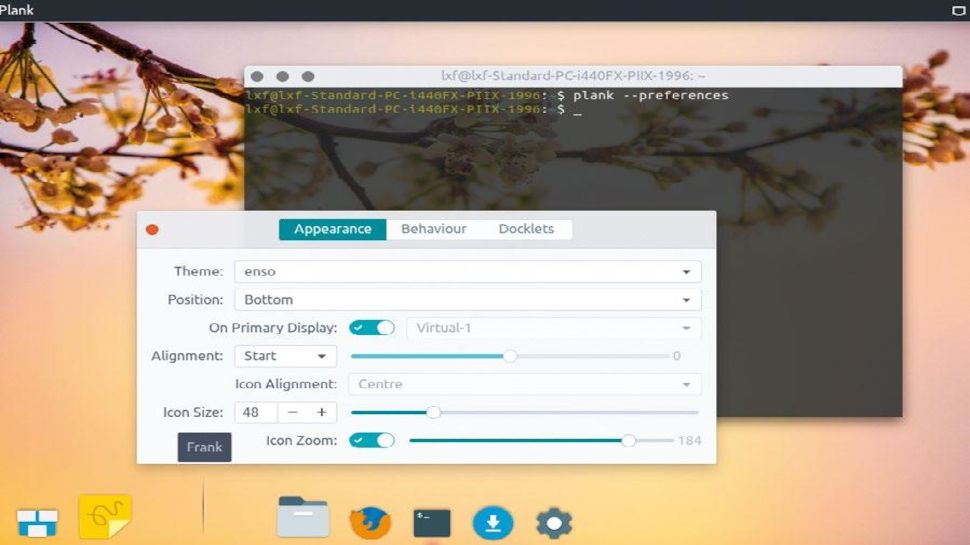 What sets Enso OS apart is the use of a global menu. Despite Ubuntu's best efforts in the Unity days, and despite its success on macOS, these never really caught on on Linux.
Penguinists, like the menu bars of their applications, seem to live in the windows of those applications. We like the idea that there is less clutter in our windows, and we don't mind moving the cursor far away to access less-used menu options.
However, we found a few awkward things about Enso's global menu. The first is that the foreground application title appears in the upper left corner. This is fine except when there is no foreground application. When you log in to the desktop, the global menu contains shortcuts to the settings tool and to the document folders. Practical enough and more space-saving than Gnome's top bar.
However, when certain running programs are closed, there appears to be a bug where they don't clear their global menu mapping. The only way to get the original menus back is to open and close a program that is better at cleaning up after itself. The side effect of the outdated menu is that it looks like the previous application is still running, which it isn't.
Applications that don't provide global menu support display a single menu bar with New and Exit options, making that menu bar at least guilty of some of the crimes that Gnome allegedly committed.
Enso has its own AppHive application installer, a branch of Elementary's AppCenter. It's lighter than the standard Gnome Affair and it supports Deb and Snap packages.
Smaller little things
There are a few places where Enso OS still feels rough around the edges. For example, there is no link to the Plank Settings dialog box. This is a shame as some users can enjoy wistfully moving the cursor over the dock with the icon zoom effect enabled. If that's what you want to do, you can open Plank's settings through the terminal.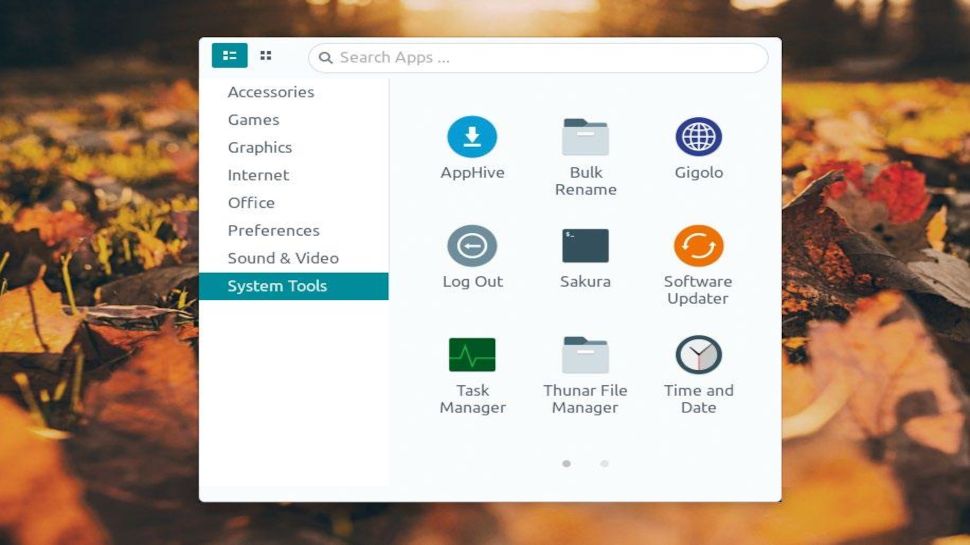 Another problem is the occasionally inconsistent issue. The shutdown dialog box looks the same as in Xubuntu. It looks a lot better when some of the bold paper symbols look so good elsewhere.
Oh, and there's a stray, broken option to load an Xfce session from the (otherwise lovely) greeter. And when you hover over the separator in the dock, it says Frank …
But let's not get into the little details. There are some nice touches as well, including the login screen and the handy Pinny note-taking tool. The documentation covers the installation and introduces the desktop in a clear and reasonably thorough manner.
Then there is a short section that covers more general Ubuntu topics. It's an easily accessible five minute read, and we're pretty sure the Xubuntu documentation covers everything else that comes up. If not, there is a small but active community that you can ask for help in the chat room.
Final verdict

| | | | |
| --- | --- | --- | --- |
| developer | Nick "nick92" Wilkins | | |
| License: | Various | | |
| characteristics | 7/10 | user friendliness | 8/10 |
| performance | 8/10 | documentation | 7/10 |
| Overall rating | 8/10 | | |
Source link : https://www.techradar.com/reviews/enso-os/