Two minutes of review
The 2-in-1 gaming headset EKSA E900 Pro 7.1 Virtual Surround Sound is a high-quality budget headset. It has an ergonomic design and comes with detachable USB and 3.5mm cables so you can connect it to your Switch, PS4, Xbox One S and X, tablet, smartphone, as well as your Mac and of course your PC can.
The E900 Pro looks great in sleek black and red and sits comfortably on the head. The frame is made of aluminum, not plastic, so it should be able to withstand abuse. It's sturdy and has good reach, which means it will suit you even if you have large hair or an unusually large head.
It's comfortable to wear, with soft, well-padded leather ear pads. These are removable so you can replace them if necessary. The ear pads fit snugly over the ear and should be comfortable for most ear sizes and shapes.
The E900 Pro has built-in physical volume, play / pause, and mute functions. It's not heavy, and it's not big and bulky, which means it should feel comfortable for long periods of time.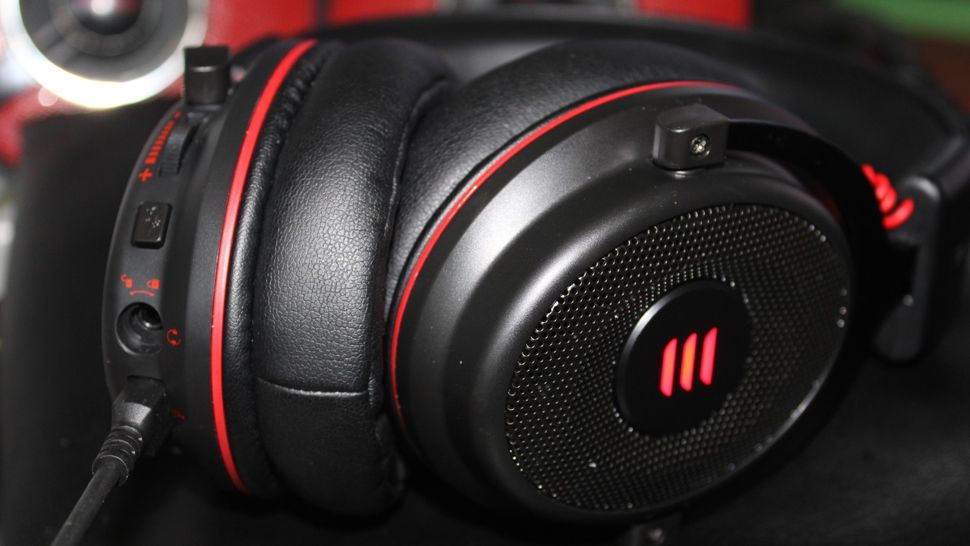 You can remove the microphone, which, thanks to its noise-canceling technology, ensures your voice is heard by filtering out background noise. It's omnidirectional, sounds great, and is easy to install. Just plug it into the microphone jack, bend it into whatever angle is most comfortable for you, and voila, you're good to go.
To experience the 7.1 surround sound from the headphones you need to use the USB cable which is a decent length at 1.9m. It's long enough to reach your PC even when it's on the floor without tying you up like a dog with a cruel owner. However, it can be a bit long so that you can use it comfortably with your phone on the go.
We tested the E900 Pro on PC, PS4 and tablet, played games, watched shows and listened to music. The headset remains comfortable and won't get sweaty or uncomfortable after hours of use. It's good for your ears too, with a warm, bass-rich sound that won't irritate after a while.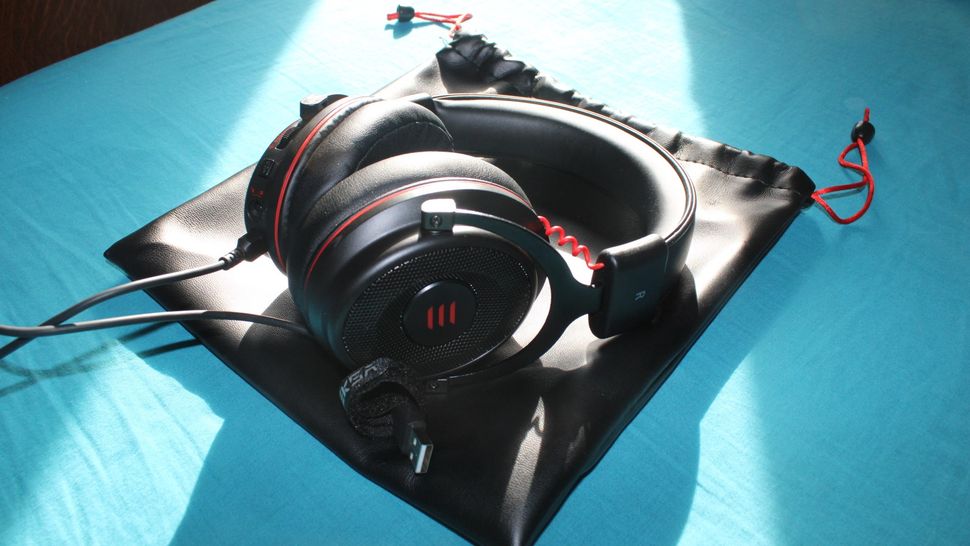 In terms of price, the E900 Pro on eksa.net has a price-performance ratio of 49.99 USD (39 GBP, 70 AU $). You can spend $ 100 on a headset and get no more than this. In fact, some budget gaming headsets can be more expensive and have lower specs.
The headset has red LEDs that complement the color scheme. However, some prefer RGB. However, given what you are getting for the price, this is absolutely forgivable. Note that the LEDs are only available when connected via USB.
To be able to use the surround sound function of the E900 Pro, you have to download the Windows drivers from EKSA. It comes with an app that allows you to easily control basic functions like panning and volume. Other than that download, the E900 Pro is easy to use and set up. You can't fold it up for easy travel, but it comes with a cool leather case.
The E900 Pro is certainly an improvement over the previous E900, which has the same microphone but does not include LEDs or virtual surround sound.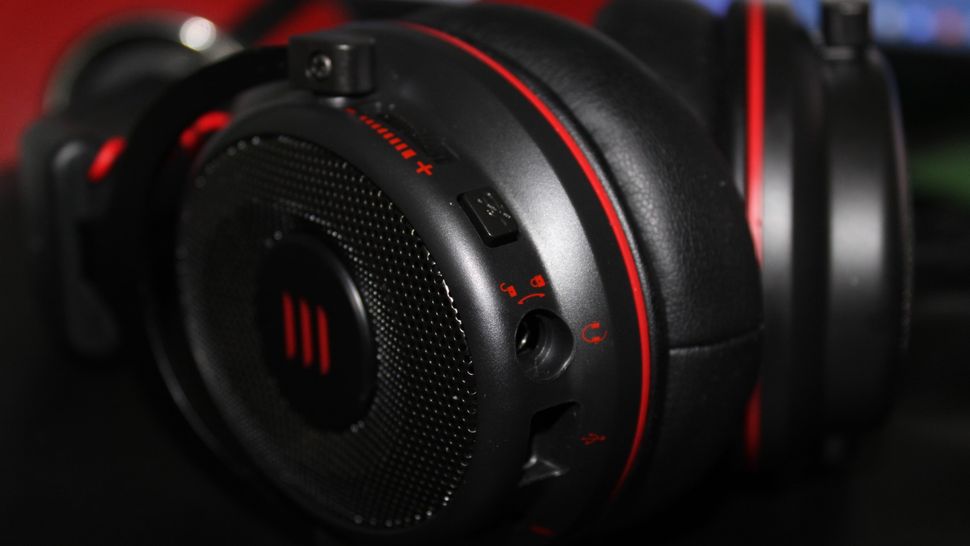 Buy it when …
You want a great headset at a great price
A gaming headset with the quality, virtual surround sound, and noise-canceling microphone of the E900 Pro typically costs around $ 60, everything else is a bargain.
You want a headset with multi-platform capabilities
It can be used on your PC, Switch, PS4, Xbox One, smartphone and tablet. The E900 Pro supports cross-platform use with interchangeable USB and 3.5mm audio cables.
You want a good quality microphone
The noise cancellation and the ability to remove the microphone are very appealing. Given the cost of the E900 Pro with a good microphone with noise canceling features, this is a huge win for us.
Don't buy it if …
They prefer wireless headphones
If you've done away with wired peripherals, you're likely paying a little more for a wireless gaming headset. Wireless headsets are preferable because they are less restrictive, which is very important.
You want RGB lighting and not just red LEDs
You won't find any color changes or other lighting effects here, just a steady, non-blinking, eerie red light. That fits the color scheme, but could be a turn off for RGB lovers.
You want a foldable headset
Despite the included carrying case, the E900 would be more convenient for traveling if it took up less space in a pocket or bag. A mistake for the E900 Pro given its headphone appeal.
Source link : https://www.techradar.com/reviews/eksa-e900-pro-71-virtual-surround-sound-2-in-1-gaming-headset/